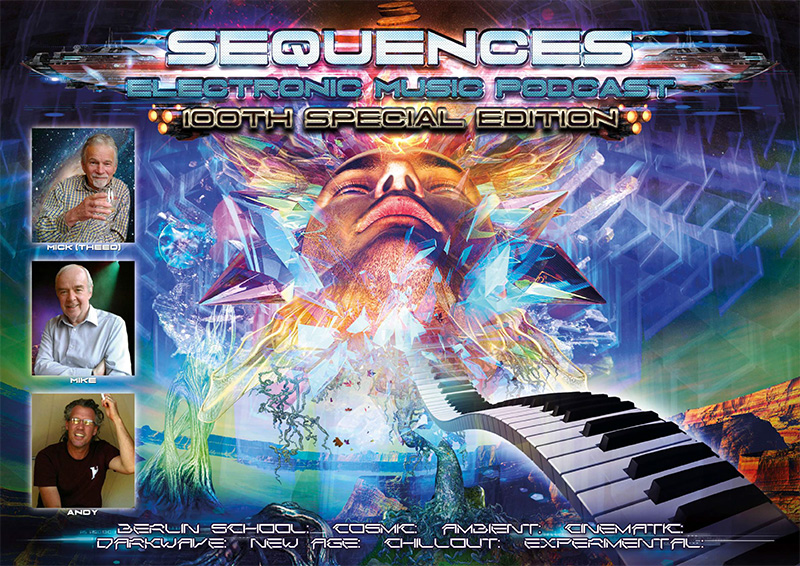 Sequences is devoted to many aspects of electronic sounds, but don't think our world is on the more commercial side.  Techno, Hip Hop, House, Dance, Synthpop etc, you will definitely not hear on our podcasts. No! we are fans whose love of electronics takes us into another world were the musicians take the boundaries of these special electronic sounds to new heights. We are talking cosmic, experimental, synth rock, space rock, cinematic, ambient and more which never gets enough airplay or media attention it deserves.
Sequences has been established since 1991, although our editorial team have had a wealth of experience in the field of electronics for the past 50 years, from the early experimental sounds of Karl Heinz Stockhausen, Berio, John Cage etc, the German Scene in the 70's with Tangerine Dream, Ashra, Klaus Schulze, Robert Schroeder etc, through to some more modern, trance, chill-out, ambient music.
The first 13 issues of this magazine where on the tape format with spoken commentary and extracts from albums, these are now available on CDR's. No 14 to last issue no32, came as a  printed A4 magazine, professional layout with many photos and a compilation CD, much of the music being unreleased and exclusive to Sequences.
In the beginning of 2012 we started podcasting on iTunes and later editions on Mixcloud and Soundcloud.  We publish two editions each month, running approx 3 hours per show.
To musicians & labels, we welcome your music for possible inclusion in future editions of Sequences. Please refrain from sending, Electro/House, Techno, Dance, Drum & Bass, Club Music, Synthpop, Rock, DJ or Podcasts mixes in those styles. No adverts, unless EM related.
The team:  Mick (theED), Mike, Andy & our virtual girl Karen.
Sequences Magazine Latest Podcast